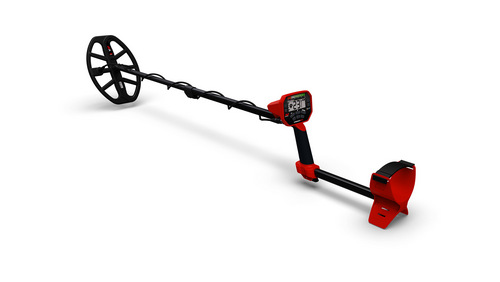 Minelab Vanquish Series Metal Detectors
Multi-Frequency
Target ID
Lightweight & Collapsible
Additional Available Features like Iron Bias, All Terrain,
Bluetooth Headphones, Backlit Display and more.
---
MINELAB EQUINOX 600 & 800 METAL DETECTORS
"EQUINOX really is a game-changer. Minelab's new Multi-IQ, simultaneous multi-frequency technology provides significant performance improvements over single-frequency and switchable frequency VLF detectors." Peter Charlesworth, Minelab President
With EQUINOX and Multi-IQ, Minelab is providing what all detectorists have been waiting for – fast simultaneous multi-frequency, lightweight, waterproof, 3 wireless audio technologies, 4 practical and versatile detect modes – all for a comparable price to single-frequency market offerings.
---
Minelab GO-FIND Metal Detectors
The GO-FIND series will allow new detectorists to easily pick up the popular hobby without the large investment and numerous advanced features of our professional detectors, but also without sacrificing quality," said Gary Schafer, General Manager of Worldwide Consumer Markets for Minelab Electronics. "These high quality, durable and sleek detectors far surpass any other low-price detector on the market.
---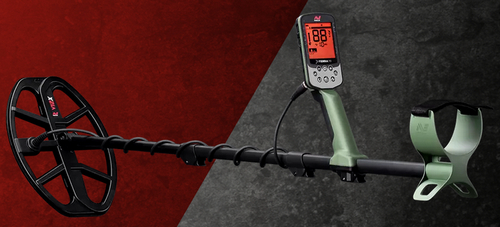 Minelab X-Terra Pro Metal Detector
Stand out from the crowd and step-up your detecting game with the all-new X-TERRA PRO treasure detector by Minelab. Out of the box, simply set your detector to match your terrain with Park, Field and Beach Search Modes and leave all the hard work up to the detector to start unearthing the treasure you seek. As your skills improve, X-TERRA PRO offers room to grow with PRO-SWITCH (Switchable Frequency Technology), so you can set it to 5, 8, 10, or 15 kHz at the press of a button and take control of any environment or situation that comes your way. Fully IP68 waterproof to 5 m (16 ft) and loaded with features like 5-audio modes, control pod flashlight, and handgrip vibration you'll be detecting like a pro from the moment you start swinging.
---
The best-selling all-in-one treasure and gold detector just got better. The EQUINOX 700 & 900, driven by Minelab's proven ground-breaking Multi-IQ technology, boasts an impressive 119 High Resolution Target ID system, superior target separation, and is fully waterproof to 5 m (16 ft) with IP68 rating. With upgrades like its 3-piece carbon-fibre collapsible shaft system and advanced audio controls, plus fully-loaded features including Control Pod Flashlight and Handgrip Vibration there's never been a better time to join the Minelab EQUINOX revolution.
EQUINOX 700
WATERPROOF
3 detect modes (park, field, beach)
4 frequency options 4/5/10/15 kHz
EQUINOX 900
WATERPROOF
4 detect modes (park, field, beach, gold)
6 frequency options 4/5/10/15/20/40 kHz
ALL NEW COMING SOON
Minelab's MANTICORE high-powered metal detector delivers MORE POWER, MORE DEPTH, and MORE ACCURACY for greater discovery.
---
Find elusive sub-gram nuggets on land & underwater!
SDC 2300 Gold Prospecting Detector
The SDC 2300 is a high performance mid-range gold detector, perfect for chasing down those elusive sub-gram nuggets on land and underwater. This compact waterproof detector comes with easy-to-use controls and is assembly-free.
Minelab GPZ 7000 Gold Prospecting Detector
Minelab are delighted to announce the most eagerly anticipated GOLD detector, the industry leading GPZ 7000.
The GPZ 7000 represents the future of Gold detection! The product is currently in the process of a phased release plan across Gold Mining markets.
Minelab GPX-5000 Gold Prospecting Metal Detector
The GPX 5000 sets the new benchmark in gold detecting technology. With an amazing range of features and functions the GPX 5000 is not only superior to its predecessor, the GPX-4500, and is in a class of its own. Featuring Minelab's exclusive technologies, Multi Period Sensing (MPS), Dual Voltage Technology (DVT) and Smart Electronic Timing Alignment (SETA), the high performance GPX 5000 is capable of finding more gold than ever before.
The GOLD MONSTER 1000 features fully automatic operation and comes with a choice of coils, battery options and shaft configurations. If you're looking for super sensitive gold performance at a great price, then this is the detector you've been waiting for!
---
CTX3030 ADVANCED TREASURE TECHNOLOGY
COINS, RELICS, BEACH AND MORE
Waterproof - Wireless Audio - Fe Co Descrimination
GPS Locating - PC Mapping - Full Color Display
See the CTX3030 it here
---
Minelab Excalibur II Underwater
Click Here For Specs & Ordering
BBS 17 frequency technology with full
discrimination on land or up to 200 ft underwater depth